Why Quality Matters in Dietary Supplements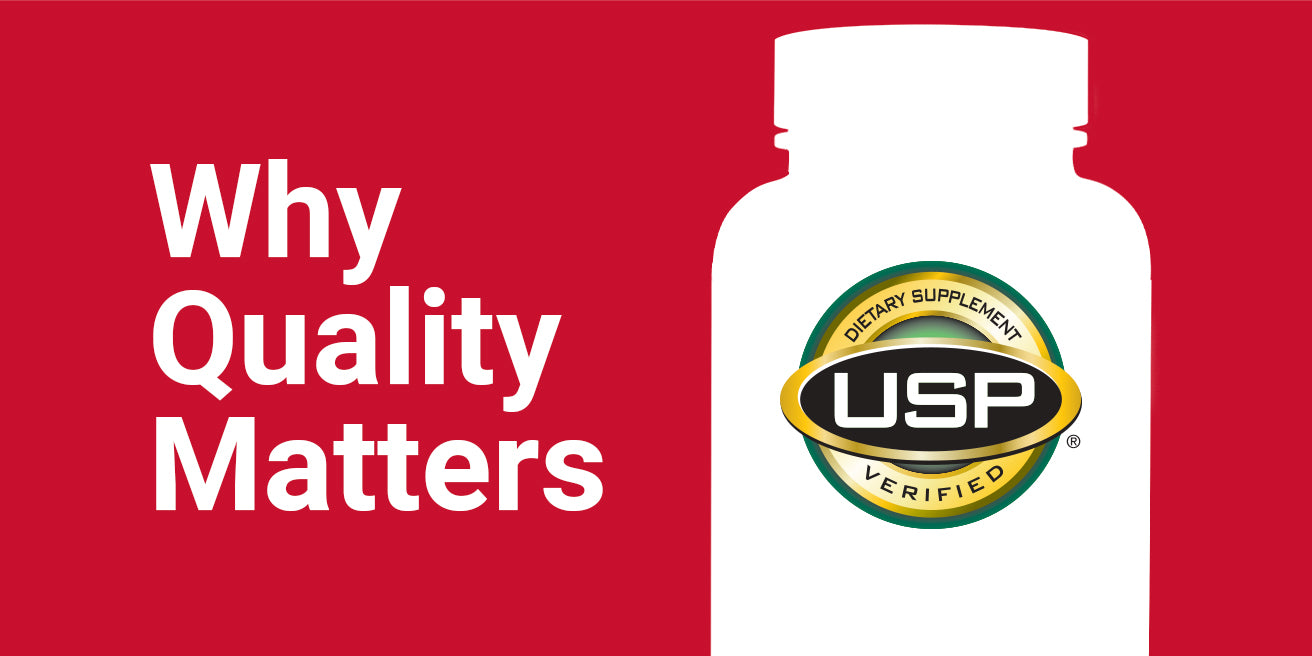 Studies have shown about 3 out of 4 adults in the US are taking at least one dietary supplement per day. Some take vitamins to augment what might be missing from their diet, while others take supplements in hopes of improving or maintaining their health.

As a physician, my patients often ask me about vitamins and dietary supplements. And although it may seem obvious, the benefit you may obtain depends on the quality of the products you take. As a result, I always tell patients to make sure they are taking a high-quality product, one that has been tested for quality, purity, and potency.

Health experts have long complained about supplements not being regulated in the strict way as prescription and over-the-counter (OTC) medications. However, the FDA has established good manufacturing practices (GMPs) for dietary supplements, which are meant to hold manufacturers more accountable for the supplements they produce. Manufacturers must ensure that the ingredients listed on the label are accurate and reflect the correct dosages, and that there are not any contaminants in the products such as bacteria, toxins, pesticides, and heavy metals.

Even though the FDA requires compliance with these regulations, unfortunately not every company complies, and the FDA does not have the manpower to enforce these regulations.

For instance, a 2018 study in the Journal of the American Medical Association (JAMA) Network Open reported that over the last decade researchers found 776 products were tainted with prescription drugs. In 2015, the New York Attorney General reported several examples of herbal products from major retailers that did not contain any of the herbs listed on their labels. Tests showed that many had cheap fillers, including ingredients that could be dangerous to people with allergies.

That is why I tell my patients to look for products verified by an independent and reputable third party. One of the oldest and most respected third parties in the United States is the US Pharmacopeia (USP). In 1820, a group of physicians concerned about quality and standardization of medications formed the USP, and they published the first standardized formularies for medicines in the US. And in 1906 when congress enacted the Pure Food and Drug Act, the USP standards became the official standards in the US. Today, USP sets standards for not just prescription medicines, but for dietary supplements, dietary ingredients, and food ingredients.

USP's Dietary Supplement Verification Program is a voluntary program open to manufacturers of dietary supplements from around the world. USP does rigorous testing and auditing of products to evaluate them against science-based standards to assure quality, purity, potency, and consistency of the supplements. But because it's a voluntary program, few supplement manufacturers go to the trouble and expense to verify their products. Finding products with a reputable third-party verification mark on their label will better help you navigate the market and can give you more confidence in your choice of supplements.

Below is a list of five important tips that I tell my patients before buying and taking any supplement:
1. Talk to your doctor or pharmacist before taking any supplements, as they can interact with your prescription medications
2. Do your homework on the manufacturer to make sure they are a reputable company that adheres to current good manufacturing practices (cGMP)
3. Steer away from companies making wild claims about curing diseases and do your research on the science behind the products 
4. Carefully follow the directions on the labels
5. Only use supplements verified for quality, potency, and purity by a reputable third party like USP

Following these few simple rules will help ensure that taking supplements can become a healthy part of your daily routine. 
This blog is for informational purposes only. None of the statements on this blog have been evaluated by the FDA, and they are not intended to diagnose, treat, cure, or prevent any disease. Furthermore, none of the statements on this blog should be construed as dispensing medical advice or making claims regarding the cure of diseases. You should consult a licensed health care professional before starting any supplement or nutraceutical, especially if you are pregnant or have any pre-existing medical conditions. Individual results may vary.